Events
June 15 – September 10

LUMEN8 is an exhibition celebrating the past seven years of Staten Island Arts's LUMEN Festival. Co-curated by Monica Valenzuela and Raul Barquet, this exhibit will feature video, sound art, performance art, and ephemera from past festival participants and honor the artistic genres that the festival highlights.

LUMEN8 pays homage to this annual festival, pulling select work from the past seven years that we've loved alongside single-channel video works submitted to Staten Island Arts through an open call.

LUMEN8 features work, performances and archival documentation by:

Daniel Adams, Mikhael Antone, Matthew Bergman, Catherine Berry, Vanane Borian, Sean Capone, Jo Cavallo, Eric Corriel, Brendan Coyle, Lisa Dahl, Day de Dada, Brian DeForest, Meah Denee, Anthony DePrimo, Dave Derwin, Mike DiBenedetto, Glen DiCrocco, Brian Edgerton, Laura Feathers, Lauren Fleishman, Latoya Ruby Frazier, Divya Gadangi, Volker Goetze, Neil Goldberg, Rae Goodwin, Michael Greathouse, John Hastings, Myk Henry, Denise Iris, Kristopher Johnson, David Altair Karave, Sinead Keogh, Steven Lapcevic, Ryan Lavis, Shaun El. C. Leonardo, Katie Levine, Amanda Long, Rachel Lyngholm, Bill Lyons, Holli McEntegart, Casey McGuire, Michael McWeeney, Gail Middleton, Tommy Mintz, Paul Moakley, AJ Pantaleo, Dominique Paul, Cristina Pavesi, Gregory Pesochin, Arya Sukapura Putra, Izzi Ramkissoon, Lance Reha, Phil Sanders, Mike Shane, Terrance Solomone, Staten Island Lifestyle, Lauren Steussy, Sean Sweeney, Tattfoo Tan, Scott Van Campen, Vincent Verdi, Jeanne Verdoux, Alex Villar, Chee Wang Ng, Jay Weichun, Melissa West, Ezra Wube, Xfinity Theater

Opening Reception, June 15th, 7pm-9pm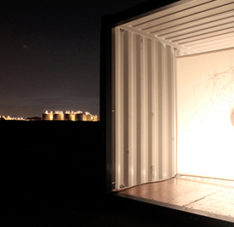 Tuesday August 22
7pm
Location: ArtSpace @ Staten Island Arts, 23 Navy Pier Court, Staten Island, NY 10304
RSVP here>

The Moon's shadow will have just crossed the continental United States on August 21, 2017, creating a coast-to-coast total solar eclipse visible to millions. As eclipse totality nears one may experience strange things – a resemblance to the onset of night, though not exactly; shadows look different; breezes dissipate and birds stop chirping; unusual quiet abounds. Celebrate this historic scientific event by breaking silence with us and immersing yourself in a high-tech experimental dance party and soundscape with accompanying drums. This evening event features two performances by award-winning Staten Island based electronic multimedia composers, performers, and sound artists: Izzi Ramkissoon (featuring Eric Cooper (cello), Patrice Ramkissoon (vocals), and Udachi (electronics)) and AJ Pantaleo (featuring Mike DiBenedetto).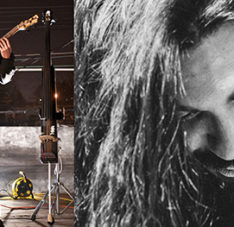 Saturday September 10
2pm-5pm
Location: Flagship Brewery, 40 Minthorne Street Staten Island, NY 10301
FREE; RSVP Here>

A public program featuring a narrated site tour of the SI family owned harborside Flagship Brewery, interpretive demos on their folklife inspired branding process and oysterfest, and a tasting and unveiling of the Working Waterfront brew made especially for this initiative.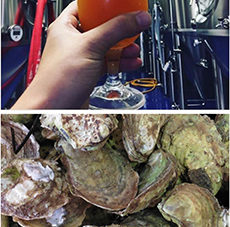 Saturday October 28
2pm-5pm
Location: Advance Lock & Key, 2050 Hyland Blvd. Staten Island, NY 10306
FREE; RSVP Here>

A public program about Staten Island weatherlore featuring a story circle about living through storms past on the island as well as live presentations on different forms of water-based natural disaster preparedness from Sri Lankan water purification rituals, West African libations, and folktales to coastal storm prep.