For nonprofits who struggle with the how and why of social media engagement, the webinar promises to help
For nonprofits who struggle with the how and why of social media engagement, the webinar promises to help
Are you an arts non-profit trying to understand how to best use social media? Well, on Monday September 19 there will be a free webinar that might be helpful! This online workshop is run by the acclaimed Heather Mansfield and is also serving as the launch of her new book Social Media for Social Good.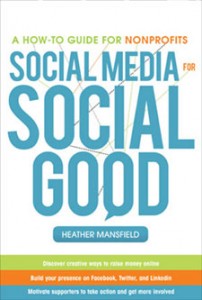 For nonprofits who struggle with the how and why of social media engagement, the webinar promises to define "Web 1.0, Web 2.0, and Web 3.0 communications and fundraising, and then quickly move on to a discussion about the importance of integrating the tools from each era to maximize your nonprofit's Return on Investment (ROI)."

If you decide to tune in to the webinar, please let me know what you think.