Deadline: Submit application materials soon as possible.
Founded in 1881, the Staten Island Museum, New York City's only general interest museum, engages visitors with interdisciplinary exhibitions and educational programs that explore the dynamic connections between natural science, art and history based on its diverse collections. The Museum is dedicated to making its current and future collections broadly accessible for educators, students, researchers and the general public by providing authentic experiences in the field and at the Museum.
The Staten Island Museum is looking for two interns for Summer 2017:

Keep reading →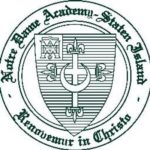 Notre Dame Academy High School is looking for a working artist to fill a part time teaching position starting in September. The ideal candidate would be well versed in and able to teach high school studio art (charcoal, ink, paint [watercolor, tempera, acrylic, gouache] portrait drawing, still life, figure drawing, color theory, 1pt perspective etc..(knowledge of the adobe creative suite & photography would be a plus but not required) any interested artists can send their resume and cover letter to Kate Jaenicke kjaenicke@notredameacademy.org and Joseph Barral Jbarral@notredameacademy.org.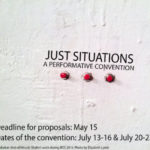 JUST SITUATIONS will take place across two weekends in July, 2017 in Brooklyn, New York:
Thursday-Sunday July 13th-16th
Thursday-Sunday July 20th-23rd
Justice, it is said, must not only be done, it must be seen to be done (Homi K .Bhabha)
JUST SITUATIONS hosts artists, activists, and active citizens who are working in performative ways, moving beyond the trending commercialization of art "about" politics, instead seeking modes of performance which directly construct, position, and posit political, social, and embodied forms of human being and becoming.
Those gathered to perform this convention are ideally enabled to situate and posit some space-time-frames, modes, ethical (en)compassings, arbitrations, motivations, and social (as)semblance for situations in which justice may be done, seen, and seen being done.
We are directly constructing some situations in which, in and as small diffractive social groups, "we" imagine "we" may actually survive. This convention and forum aims (with no small feeling of embarrassment, naiveté and other emotive symptoms of outsiderness) to envision performance art, civic performance, and social art practices as theoretical and actual materializations of in-context equities, reparations, respectfully agonistic relationships, post-capitalist orders and economies, socio-ethical philosophies, self-realizations, and perhaps, liberations and so-seen justices.
JUST SITUATIONS is organized like an inventor's exhibition or science fair. By framing everything occurring during the time-space of these eight days as just situations, or situation of justices, acts and social behaviors which are often seen as casual, common, as mere entertainment or luxury product, as dysfunctional, dangerous, foolish or impossible, as parasitic, private, and/or worthless within dominant schemas for value, are given primacy, seen as scientific breakthroughs and transformative political vehicles. Traumas are worked through instead of commodified, intersectional recognition of identities is practiced rather than merely hashtagged, constructive ideation is performed as a common, daily intra-activity, natures for human being are performatively reconfigured, dreams are staged as news, our bodies are on fire, our eyes glow in the dark.
We've shown you ours…if you're interested in engagement, please make a proposal (in any form) responding to (agreement, disagreement, re-phrase, dialogue, reaction, etc) one or more of the following INQUIRIES, or propose an inquiry of your own (in any form) and e-mail to us at justsituationsconvention@gmail.com by May 15th

Keep reading →
Applications reviewed ongoing.
Founded in 1987, Mark DeGarmo Dance (AKA Dynamic Forms, Inc.) is a nonprofit organization that has produced over 100 dances and 28 international tours involving cultural diplomacy and exchange in 12 countries in Latin America, Europe and Asia. Mark DeGarmo Dance's education programs have national significance and target PreK-5 multicultural public school students and communities under-served in the dance arts. The organization currently serves over 20,000 individuals annually across all programs, 1,500 students and 200 classroom teachers in five Title 1 public schools.
We seek a marketing professional to advance our profile and support mission-driven activities by leading and building marketing capacity for our growing organization. The full-time position is an excellent growth opportunity for an emerging and skilled career professional to plan, prioritize, and build marketing capacity for the organization over the longer term. The Marketing Associate will report to the Executive & Artistic Director.

Keep reading →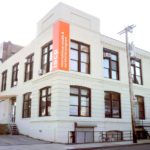 ISCP Pollock-Krasner Residency: fully funded ​ five-month residency, ​July 1 – November 30, 2017, plus living and materials stipends ($2,300 per month) for visual artists who work primarily with painting, sculpture, installation or works on paper, including printmakers ​. *must be eligible to work in the U.S.​ Deadline April 25, 2017
NEA Documentary Practices Residency: fully-funded four-month residency, from September 1–December 31, 2017, plus stipend ($500 per month) for an artist whose work focuses on documentary practices.*must be eligible to work in the U.S.​ Deadline April 25, 2017
SAHA – Supporting Contemporary Art from Turkey: fully funded three-month residency, from September 1–November 30, 2017, plus stipend​ ​($​2,300 per month) for accommodation and living expenses in ​NYC, and related travel costs, for an artist from Turkey. ​*preference given to artists who have not lived/worked in NYC.​ Deadline April 15, 2017
Summer Residencies at ISCP for Art Professors​: ​three month residency, from June 1, 2017-August 31, 2017, individuals will be awarded residencies with the understanding that they will apply to their institutions for development grants or to other funders to sponsor their program participation, travel, living and materials expenses. Priority deadline April 20, 2017.

​About ISCP​
Housed in a former factory in East Williamsburg, ​ Brooklyn​ with 35 light-filled work studios, two gallery spaces, and a library, ISCP is New York's most comprehensive international visual arts residency program, and the fourth largest worldwide.
The residency program includes 24-hour access to a private furnished studio space, regular studio visits from visiting critics; field trips to museums, galleries and other cultural venues; and participation in artist and curator talks. In addition, artists in residence have the opportunity to have a studio assistant and develop projects in the public realm with the support of ISCP staff. Residents become part of a growing network of international artists and curators who are ISCP alumni. An ISCP residency has often led to critical advancement in the practice of the artist and curators in residence.
​ ​
Among ISCP's respected alumni are artists Kevin Beasley, Elmgreen and Dragset, Claire Fontaine, Theaster Gates, Camille Henrot, Yeondoo Jung, Chi Wo Leung, Maider Lopez, Carsten Nicolai, Jacolby Satterwhite, Tatiana Trouvé; and curators Vit Havránek, and Aneta Syzlak.
For more information and to apply, please ​(scroll halfway down page) ​visit: http://iscp-nyc.org/apply
Deadline Sunday, April 30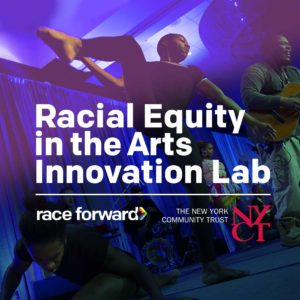 Race Forward is delighted to invite organizations to apply for their 2017-2018 Racial Equity in the Arts Innovation Lab.
Race Forward is a national racial justice organization that advances its work through research, media and practice. We publish the daily news site Colorlines and convene Facing Race, the country's largest multiracial conference on racial justice. With support from the Cultural Agenda Fund in New York Community Trust, we are pleased to provide this Innovation Lab for 60 New York City arts and cultural organizations to deepen their racial equity work.

Keep reading →
FREE Artist Presentation Space @ May 7th Forest Avenue Street Fair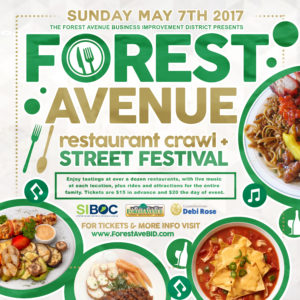 Staten Island Talent has teamed up with the Forest Avenue Business Improvement District (BID) to provide FREE Artist presentation space during their 2017 Restaurant Crawl and Street Festival taking place on Sunday May 7th from 2-5pm.

Complete the simple form below to be considered for FREE presentation space at our upcoming event.

Things to know:
– Your work / products / brand MUST be family-friendly.
– This event will take place outdoors (Street closure from Hart Blvd to Bard Ave along Forest Avenue in West Brighton.)
– Must supply your own table, easels, 10×10 tent and chair(s) etc. (Must bring your own presentation setup.)
– Must supply your own power strip and extension cord if needed. (minimum 20ft. to tap into our power source.)
– We will provide you with electric both days for FREE.

If you have any questions, please contact our event organizer, Jonathan Joseph at 718.688.4675 via call or text or email info@statenislandtalent.com

SIGN UP TO RESERVE A SPACE HERE>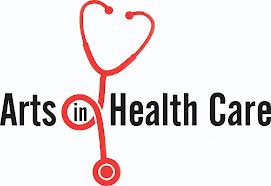 "The Arts Celebrate the Right to Healthcare" is looking for singers, musicians, dancers, comedians that can address Healthcare in a short presentation. We acknowledge that it is a very limited topic but are open to works embracing social justice and "we are family" type motifs. Unfortunately there is no compensation but our recent past events have garnered sizable crowds and lots of press as this is a very timely concern. There is no fee to participate and if you have a youtube video that we can view your past work please submit them and your contact information to Teresa Caliari at olyas2000@hotmail.com.
Their event "The Arts Celebrate the Right to Healthcare" is on March 29th from 7-8:30pm at the Unitarian Church 312 Fillmore Street.
If you have any further questions and for submissions please contact Teresa Caliari at: olyas2000@hotmail.com
Deadline: Immediate start date.

Position
The Programs and Tour Coordinator is a part-­‐time position serving the public at the Alice Austen House through facilitating programs, leading adult tours and student class groups, and assisting visitors during public hours. The position will work with the Public Engagement Manager to plan, schedule and
Keep reading →
Deadline: Hiring Immediately. April 1 start date or earlier if possible.

Position
Reporting directly to the Executive Director, the Public Engagement and Operations Manager is a pivotal full-­‐time staff member that oversees the public hours and site operations for a unique historic house museum in a waterfront park. This position serves an important role as the public face of the museum, to ensure that visitors are greeted and informed about the museum, that this historic site is presented at its best and protected, and
Keep reading →