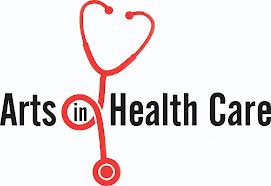 "The Arts Celebrate the Right to Healthcare" is looking for singers, musicians, dancers, comedians that can address Healthcare in a short presentation. We acknowledge that it is a very limited topic but are open to works embracing social justice and "we are family" type motifs. Unfortunately there is no compensation but our recent past events have garnered sizable crowds and lots of press as this is a very timely concern. There is no fee to participate and if you have a youtube video that we can view your past work please submit them and your contact information to Teresa Caliari at olyas2000@hotmail.com.
Their event "The Arts Celebrate the Right to Healthcare" is on March 29th from 7-8:30pm at the Unitarian Church 312 Fillmore Street.
If you have any further questions and for submissions please contact Teresa Caliari at: olyas2000@hotmail.com
Deadline: Immediate start date.

Position
The Programs and Tour Coordinator is a part-­‐time position serving the public at the Alice Austen House through facilitating programs, leading adult tours and student class groups, and assisting visitors during public hours. The position will work with the Public Engagement Manager to plan, schedule and
Keep reading →
Deadline: Hiring Immediately. April 1 start date or earlier if possible.

Position
Reporting directly to the Executive Director, the Public Engagement and Operations Manager is a pivotal full-­‐time staff member that oversees the public hours and site operations for a unique historic house museum in a waterfront park. This position serves an important role as the public face of the museum, to ensure that visitors are greeted and informed about the museum, that this historic site is presented at its best and protected, and
Keep reading →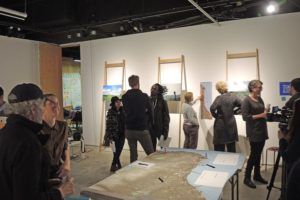 The Special Projects Manager is a new full-time position designed to support Staten Island Arts's mission through the following responsibilities:

1. Programming Support: Supporting Staten Island Arts's Future Culture program implementation through overseeing the public open call process and successful implementation of public art pilots along the North Shore Waterfront. To learn more about Future Culture, please visit: https://statenislandarts.org/programs/future-culture/

● Provide support and assistance to Staten Island Arts's Deputy Director for Future Culture activities, with particular focus on the public art pilots.
● Serve as an ambassador for Staten Island Arts and Future Culture in planning meetings, community events, and any other relevant meetings. Interfaces with community and civic leaders, industry professionals and artists.
● Work closely with the Future Culture team to prepare, disseminate and solicit Request for Qualifications to announce pilot opportunity; facilitating
Keep reading →
Socrates Sculpture Park is currently accepting applications for our summer STUDIO IN A SCHOOL CURATORIAL INTERNSHIP:
Socrates is seeking a college student with a strong interest in art to work within the Park's exhibition department. The ideal candidate will have knowledge of and interest in contemporary art, strong organizational skills, attention to detail, as well as past experience working in arts organizations. This position is a paid, full-time internship over nine summer weeks, June 5 – August 4, 2017.
Responsibilities:
Interns gain experience in contemporary art administration, art production and archival research while working closely with the Curatorial staff.
The intern's will primarily be responsible for assistance with the Emerging Artist Residency and Exhibition.  This includes research, collecting, collating and uploading digital images and drafting texts for interpretive materials. The other major function will be exhibition archive maintenance and new curatorial outreach initiative. Other responsibilities may include assisting artists shipping/transport, production planning, special events and some administrative assistance as need arises. Interns are also required to participate in the Studio in a School Program, which includes field trips one day per week (Fridays) as well as weekly blog posts and midterm and final reports.
Deadline: April 1
More information on how to apply: http://socratessculpturepark.org/about-us/employment/
OPEN CALL/CALL TO ACTION: All artists, designers, art students, architects, emerging or retired, are welcome to submit a proposal on the topic of democracy and American identity for 2017 Broadway Billboard series.
Proposals due April 15th, 2017 to democracy@socratessculpturepark.org.
More information: http://socratessculpturepark.org/open-call-broadway-billboard/
Woodstock Byrdcliffe Guild Residency
Woodstock Byrdcliffe Guild
March 10, 2017 deadline
– For Visual Artists, Writers, Ceramicists, Composers, and now Weavers. New: Space for artist couples. The Byrdcliffe Artist in Residence program provides visual artists, writers, and composers of exceptional talent with uninterrupted time and creative space within the serene natural setting of the Byrdcliffe Art Colony. Lasting four weeks, the residency offers artists private studio time within a community of peers. Artists are invited to participate in open studios, work-shares, and communal dinners and field trips, or may choose to work in solitude during their entire stay. Program participants pay a subsidized fee of $650 for a four-week residency, which goes toward on-site laundry, bulk foods, and overhead.  Fellowships are available to offset the residency fee.
– http://www.woodstockguild.org/artist-in-residence/
Deadline rolling until filled.
Jonathan Kopp, Producer invites you to participate in a workshop intensive with master teacher Diego Piñon of Butoh Ritual Mexicano.
March 31 – April 2, 2017
This intensive will explore Diego's vision of ensemble creation by offering participants the opportunity to perform in front of a public audience at the 2nd annual Coney Island Butoh & Beyond. "My vision for the stage is to use public offerings to go beyond personal limits, beyond the ego, and without pretension, to renew the highest purpose of the sacred language of dance." –Diego Piñon
Keep reading →

Grantmakers in the Arts is currently seeking session proposals for the 2017 GIA Conference, to be held
Saturday, October 28 through Tuesday, October 31
in Detroit, Michigan.
The GIA Conference is the largest annual convening of arts funders and the most comprehensive opportunity for our colleagues in the field to learn from each other. We greatly value the experience, ideas, and programs that members share with each other and the field at large. GIA members are invited to propose conference sessions on our website.
Proposals are due by
Wednesday, March 29 at 5pm PDT
.
Application Deadline: March 6, 2017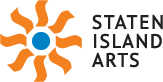 The Gallery Manager is a part-time position designed to support Staten Island Arts's mission through the following responsibilities:
Gallery and Front of House Management – 75%
• Ensuring the smooth running of all day-to-day operations of gallery, which includes overseeing the maintenance of the exhibitions and the office, in coordination with the rest of the Staten Island Arts team
• Being responsive to issues as they occur, fixing technical faults or coordinating necessary tasks with Deputy Director and any associated exhibition staff (may include contractual curators, individual artists, etc.)
• Staff gallery on Thursday & Friday from 2-7pm and Saturday 12-5pm (15 hours total).
• Help prepare for exhibits: draft/edit exhibit text; Contact vendors for exhibit purchases (wall label text, printing); assist with install as needed; assist with programming and event planning (food, etc.)
• Managing visitors needs, ensuring that the invigilation team provide a high standard of service to all visitors
• Attending weekly staff meetings
• Monitoring activity in the galleries through regular checks and via security system
Keep reading →