Events
September 14 – December 9, 2017

Organized by Staten Island Arts, Design Trust for Public Space, and the Design Trust Fellows

Staten Island's North Shore waterfront, home to hundreds of artists and arts organizations, is rapidly developing. In the midst of this change, the Future Culture project aims to shape and communicate a vision for culture that supports and promotes the area's unique cultural communities, develops art and cultural initiatives, and strengthens the relationship between the cultural sector and owners and stewards of property. The project was proposed by Staten Island Arts through the Design Trust for Public Space's 2014 open call, and selected by an independent jury. A team of Fellows, working with local residents, artists, civic activists and small business owners, developed a set of initial recommendations which was released in March 2017 and we are now testing through pilot projects. Staten Island Arts and the Design Trust issued a call to artists for proposals for pilot projects. The work in this exhibit features the finalists, and the two selected projects.

This exhibition runs concurrently with Gareth Smit: North Shore on view at Alice Austen House on view September 16- December 23.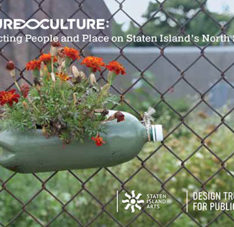 Monday, November 20
Court Yard Fridays Listening Party
Location: Maker Park Radio (tune-in), www.makerparkradio.nyc
Time: TBD

Tune in to preview some of the musical genres and acts that Court Yard Fridays is curating into their plans for next summer!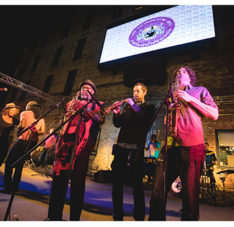 Wednesday November 22
8pm – 11pm
Location: ArtSpace @ SI Arts, 23 Navy Pier Court, Staten Island, NY 10304
Tickets: $5 in advance / $10 at the door
Purchase tickets here>

On Thanksgiving Eve 2017 the Super Secret Show turns 5 years old. So tell your frawndz or slide into some DM's for a hot date and come help us celebrate five years of comedy, weird videos, hugs and high fives. It's going to be an enchanted evening that you won't want to miss.

♥️ Manny, Mike and Joon

The evening will be hosted By: Joon & Manny
With Super Live Adventure Podcast opening up the show with a LIVE Recording of the their Podcast.
Then live comedy from these funny folks:
Tim Duffy
Victoria Ferosha
Molly Lisenco
Derrick Press
Stephen Ignatious
Peter Revello
Jay Miller
Eric Alter
John Szeluga

New Videos From Super Secret Show
BYOB
All Ages
$5 Online
$10 at the door
No Glass Bottles Please ❌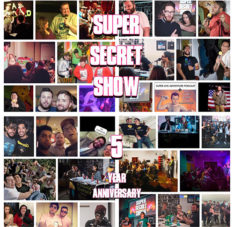 Thursday, November 30
How to Realize Your Project on a Grassroots Level
Location: ArtSpace @ SI Arts, 23 Navy Pier Court, Staten Island, NY 10304
Time: 7pm – 9pm
RSVP Here>

Building community through grassroots projects is never easy — but it is worth it. Coming together with others who share your values and pooling resources is a powerful act, pushing back against feelings of isolation and the false sense of competition that too often divides us. This event will feature success stories and offer a forum to consciously speak up, listen, step forward, step back, and build a realistic conversation around sustaining grassroots projects and yourself in this important work!
Facilitated by Monica Valenzuela.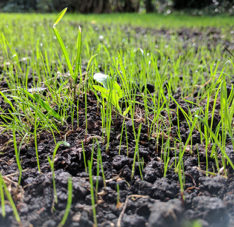 Saturday, December 2nd | 11:00 AM – 3:00 PM
The Harbor Room, Building G @ Snug Harbor
FREE | RSVP required

Come to a free half-day training on Becoming a Teaching Artist with Susan Fenley, Executive Director of Sundog Theatre, and Kelly Kuwabara, Arts Education Manager of Staten Island Arts. Artists/Teaching Artists in all disciplines are welcome.

Our borough has an abundance of artist talent and activity, but a comparatively small pool of experienced teaching artists to pass along skills and inspiration to the next generation, or enrich the lives of adults and seniors. This training will be geared toward artists who are early in their teaching careers, or who have not taught before. Topics covered will include lesson planning, working with schools, basic classroom management, and the Blueprints for the Arts or Common Core Learning Standards. We will also discuss the many avenues open to teaching artists, and how teaching artistry can be a career in itself or one of many elements in an artist's toolkit.

Space is limited, so participation is capped at fifteen (15) students. Please RSVP to reserve your place!

This program is supported, in part, through public funds from the New York State Council on the Arts with the support of Governor Andrew Cuomo and the New York City Department of Cultural Affairs in partnership with the New York City Council.