Now that cleanup from the storm has begun, here are some resources for artists and arts organization
Now that cleanup from the storm has begun, here are some resources for artists and arts organization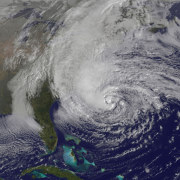 This post offers some resources for recovering from Sandy. If you need person-to-person support, please contact Melanie Cohn at the COAHSI offices and at mcohn@statenislandarts.org. And if you are a Staten Island-based artist affected by Sandy, please fill out this very short form so that COAHSI can advocate on your behalf.
Now that cleanup from the storm has begun, here are some resources for artists and arts organization:
Conversation & Salvaging
1. For emergency conservation assistance contact the American Institute for Conservation's Collections Emergency Response Team (AIC-CERT), or the National Document Conservation Center's Disaster Assistance Hotline.
2. For stabilizing documents after flooding, here are tips from Conservation OnLine.
3. Salvage and e-salvage information is also provided by the Studio Protector.
4. Damage-specific instructional videos for coping with water damage and addressing soot come to you from Heritage Preservation.
5.  MOMA Conservation has released this document on emergency handling of artwork damaged by flooding.
Grants and Other Forms of Relief
1. Many small organizations, including theaters and galleries, are eligible for emergency business relief from the Small Business Authority. FEMA is another obvious, though complex, resource. For advice on navigating both, follow this guide from Heritage Preservation.
2. Visual artists should look to CERF+ for assistance. Their latest email provides information about their services.
3. If you are/were not able to reach your job or are self-employed, you may be eligible for unemployment benefits when an area is declared a "disaster" by federal government. See http://bit.ly/TuosH3 for more information.
4. Individual artists across disciplines of music, visual arts, performers, media, and multidisciplinary, can find a wide array of emergency resources specific to them at this resource from NYFA.
Updates from the Field

1. To follow the impact of Sandy, the Center for Disaster Philanthropy has a good, clear update page.
2. For more information about Hurricane Sandy and the latest in arts preparedness and recovery in general, go to the Current News section of ArtsReady.
Disaster Preparedness
The ArtsReady Readiness Library is available to provide you with preparedness information.
[This post is, in large part, from our friends at ArtsReady]